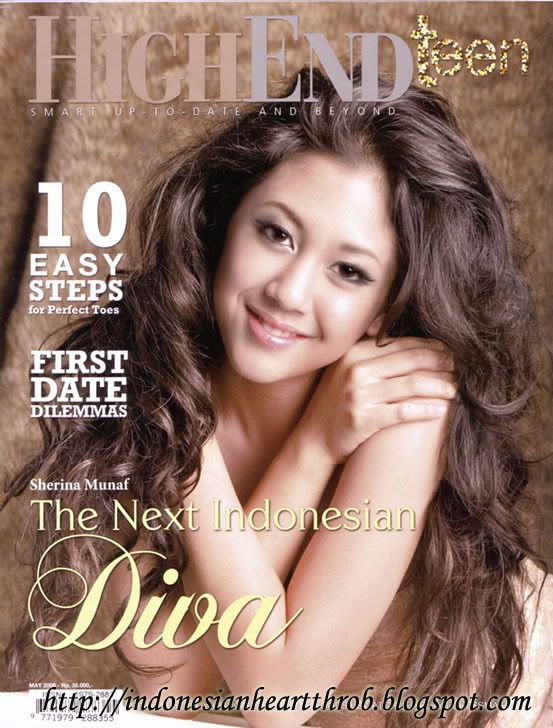 High End Teen, May 2008
Sherina Munaf The Next Indonesian Diva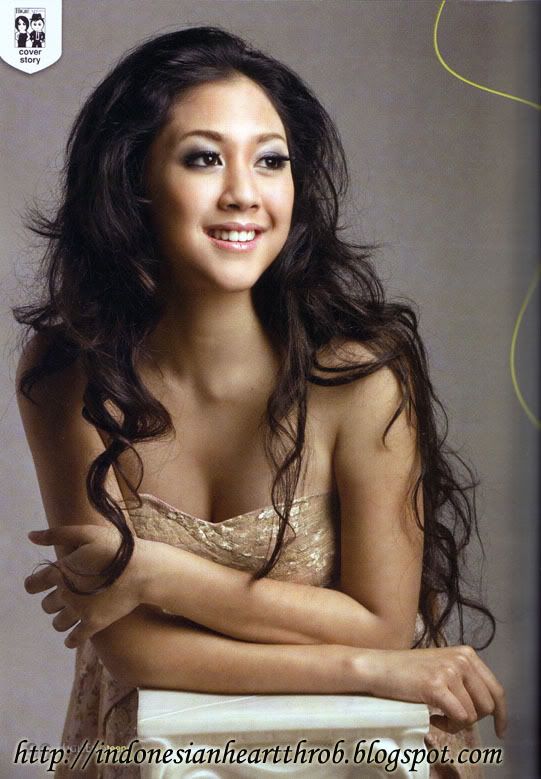 Who can forget in 1999 when a little singer named Sherina Munaf started her career with not only a beautiful voice, but a new concept in children's music. The songs "Pelangiku", "Dua Balerina", "Balon Udara" and "Andai Aku Besar Nanti" on her first solo album became instant hits adored by adults and children alike. Even though it has been quiet some time since that album, Sherina is still making big waves in the Indonesian music scene.
Sherina has been singing since she was a little girl and she continues to strive for vocal perfection with one of the best vocal teachers in Indonesia, Mr Elfa Secioria. Singing, however, is not her only talent. Sherina is also an accomplished actress. Her first film, Petualangan Sherina, (released in 2000) is classified as a must see children movie.
But Sherina is no longer that little girl we fell in love with. Sherina has transformed to be a beautiful teenager with big talent.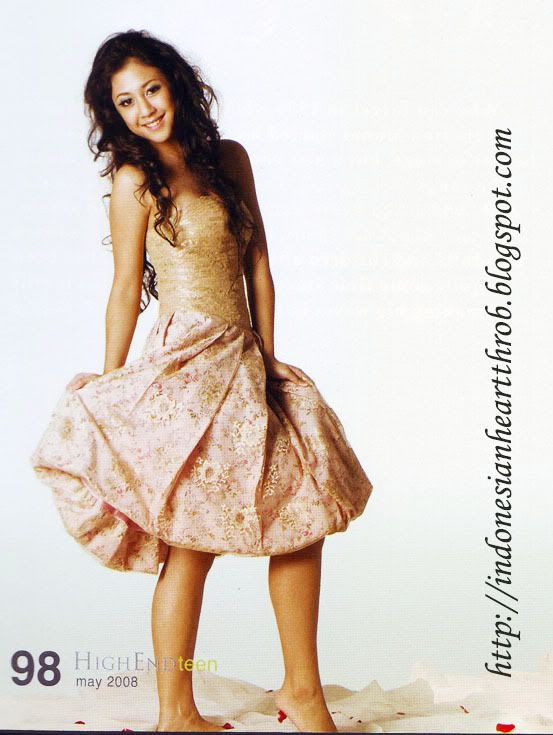 Sherina's new solo album, Primadona, is written and arranged by her. She expresses her emotions and it is an insight into her soul. "The content [of the album] is truly me," Sherina told HET passionately. "It's all about how I face situations in my life. Many of the songs tell about my disappointment with reality and the rules of life. I express my emotions through these songs."
Sherina is proud of Primadona and it is very special to her. Much to Sherina's delight (and certainly not by accident), the songs on Primadona fall into several music genres. "I don't want to be classified as a singer from one genre of music. I create songs in different genres depending on my emotions; what I feel inside. If I'm happy I might create a pop song, but if I'm angry I might compose a rock song."
While singing is Sherina's real passion, she also puts a heavy importance on her education. Sherina is currently in grade 12 at the British International School and soon she will face some very important exams that will determine her next educational step – the International Baccalaureate (IB) diploma.
"I'm really serious about getting my IB diploma. If I get it, I can continue my studies abroad. So, I must study hard on the 6 subjects that I take – biology, economy, math, music, English, and Indonesian literature," Sherina told us enthusiastically.
Although Sherina hasn't yet settled on what she will major in when she goes to college, she does have a dream to study film scoring in the US at the Berklee School of Music in Boston.
Sherina is clearly the kind of girl that she knows what she wants. Besides music and acting, Sherina is passionate about learning foreign languages. "I want to study as many languages as I can so that I can communicate with different kinds of people." Currently Sherina is working towards that goal by taking a Japanese course.
Sherina is also learning wushu – a China martial art that uses a sword. "The sword is like a woman. It is beautiful but it can kill," an analogy that is telling of Sherina's distinct personality.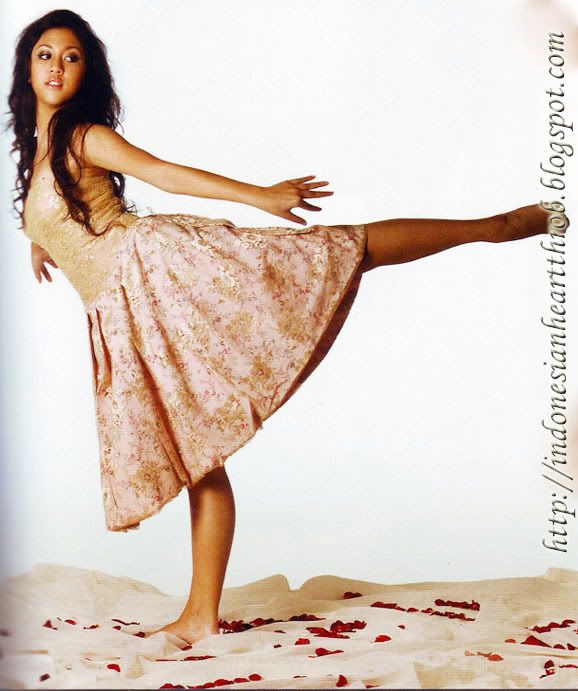 In the end, not matter where or what she studies Sherina will always be Sherina; you can be sure she will always be true to herself. "People can say anything about me and as long as they don't disturb me, I'll be fine. I will always be me. I want to create as many songs as I can without losing my individuality. I just do what I want to do." Pretty much sums Sherina all up!
***